GUH Business Survey 2023
Global Underwater Hub's Business Survey 2023 has taken the temperature of the UK's £8billion underwater industry, gauging the thoughts and opinions of companies working across this vibrant sector.

The report details the capacity, capability and confidence that companies working in the underwater industry supply chain have in meeting the demand of planned multi-billion pound investments in the UK and overseas.

Compiled by GUH's market intelligence team, the report acts as a bellwether for the underwater industry, going behind the numbers to investigate the supply chain's viewpoint on demand, its ability to meet that demand and where it sees challenges in doing so.

The new publication highlights the key industry sectors and geographic markets being prioritised by companies and how transferable they deem their products and services. Survey respondents noted concerns and challenges around market diversification, skills and investment.
RESULTS LAUNCH
To launch the publication of the 2023 Business Survey, Global Underwater Hub welcomed guests into its event studio to discuss and analyse the survey's key findings and explore how the underwater industry supply chain can fully capitalise on future planned investments.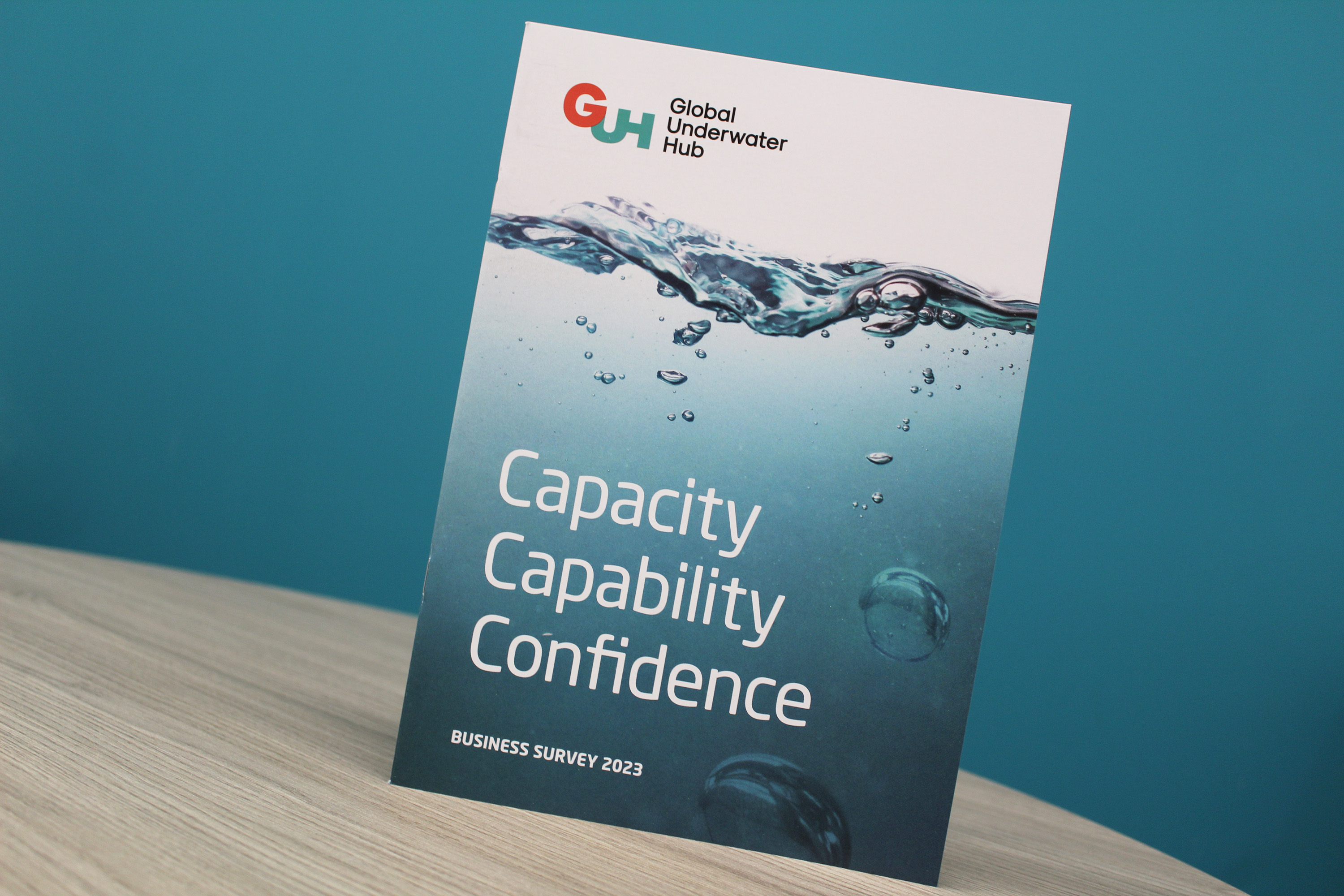 READ AND DOWNLOAD
Read and download the Global Underwater Hub Business Survey 2023 to discover the UK's underwater supply chain's views on its capacity, capability and confidence to deliver current and future projects.

The report also outlines the percentage of companies that are actively exploring international markets and the factors that are hampering capacity. Hard copies of the report will be available from Global Underwater Hub offices.
FURTHER INFORMATION
For further information about the survey, please email us at BusinessSurvey@theguh.co.uk